Ingredients
1 large head of cauliflower, leaves trimmed
2 tablespoons olive oil
25 g butter
1 onion, sliced
1 red capsicum, sliced
1 carrot, cut into thin rounds
3 tablespoons raisins
4 garlic cloves, finely sliced
1 rosemary sprig, leaves picked and roughly chopped
1 teaspoon caraway seeds
1 teaspoon ground coriander
1 teaspoon ground cumin
1 tablespoon sherry vinegar
2 cups white wine (such as chardonnay or sauvignon blanc)
200 g tomato passata
Finely chopped flat-leaf parsley smoked almonds, to serve
Method
1. Preheat the oven to 180°C.
2. Cut a cross in the base of the cauliflower (this will ensure it cooks evenly).
3. Heat the olive oil and butter in a large, flameproof casserole dish (that fits the whole cauliflower) over medium heat. Add the onion, capsicum, carrot and raisins, season with salt and pepper. Sweat, stirring regularly, for 6–8 minutes until softened and lightly coloured. Add the garlic, rosemary and spices and cook for a further 1 minute. Stir in the vinegar and wine and bring to the boil, then add the tomato passata and stir.
4. Place the cauliflower, base down, in the dish and spoon over some of the liquid to moisten. Season with salt and cover with the lid. Transfer to the oven to braise, basting two or three times to ensure the cauliflower absorbs as much flavour as possible, for 1 ½ hours, or until tender.
5. Carefully remove the cauliflower from the dish and place on a chopping board. Pour the sauce into a shallow serving dish and rest the cauliflower on top. Scatter on the parsley and smoked almonds.
NUTRITION (per serve)
1451kJ/347cal. Protein 7.5g. Carbs 23.2g. Sat fat 2.6g. Fibre 10.4g. Sodium 129mg
Recipe extracted from The Slow Cook by Justine Schofield (Plum, $39.99). Photography by Rob Palmer.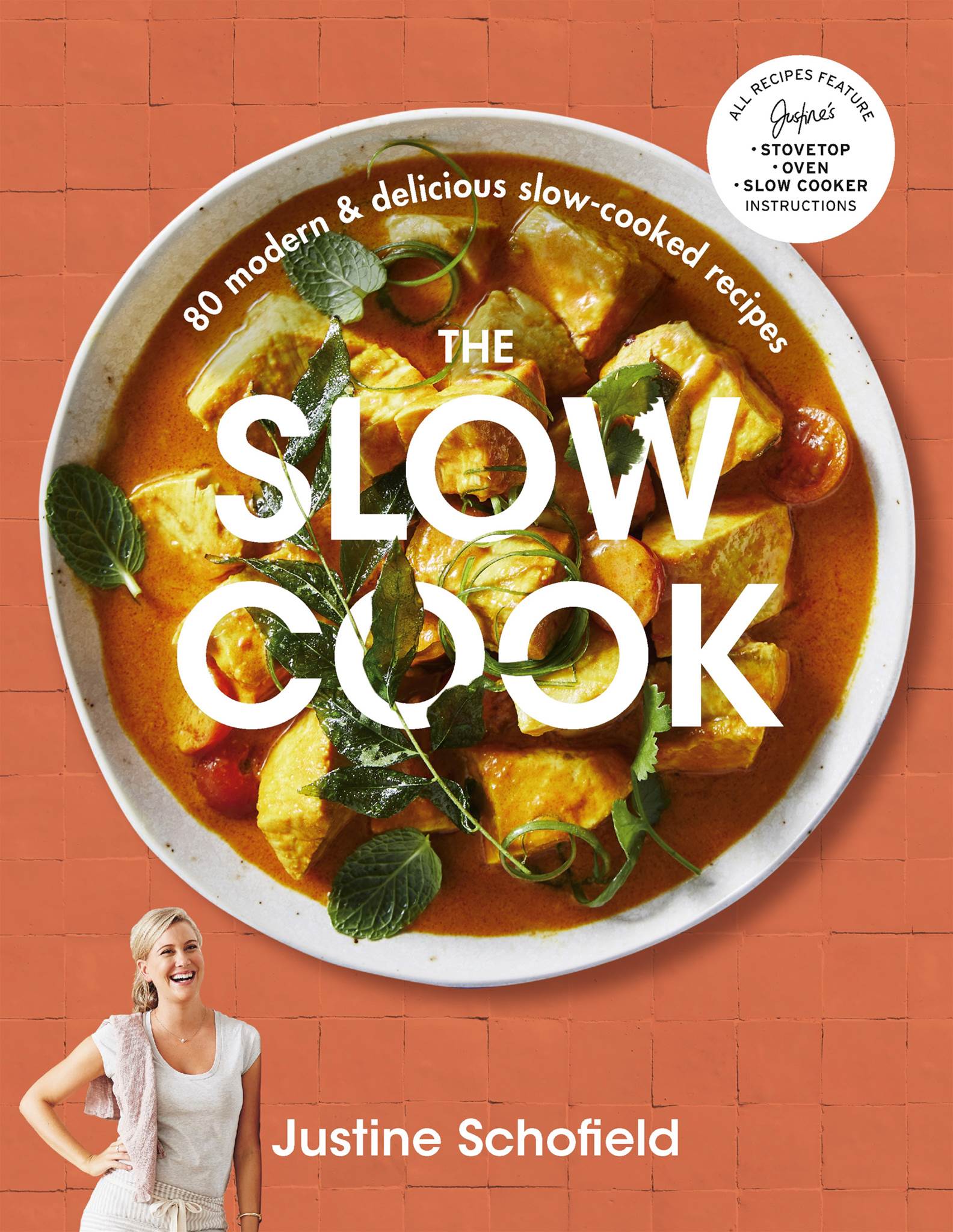 © Prevention Australia
First published:

19 May 2021