Bindi Irwin and husband Chandler Powell have recreated a pregnancy throwback photo of her mother Terri and late father Steve Irwin.
The couple were married on March 25, 2020, in a ceremony at Australia Zoo and announced in August that they were expecting their first child, accompanied by an Instagram photo of herself and Chandler holding a tiny Australia Zoo uniform.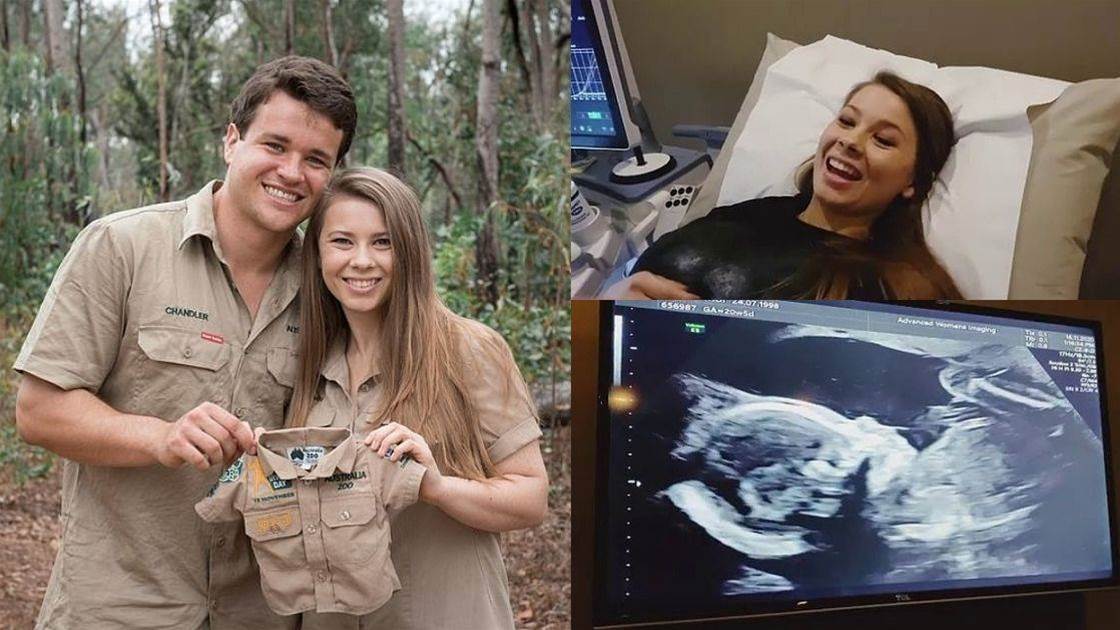 Instagram
"It's an honour to share this special moment in our lives with you. Though I'm still in my first trimester, we really want you to be part of our journey from the beginning of this new life chapter," Bindi told her followers.
"We couldn't wait to share the news as this beautiful little being has become the most important part of our lives. Your support means the world to us.
"Please let me know your best advice and send good vibes and prayers to our little sweetheart. Love and light."
In the latest photo, Bindi lifts her shirt to show her growing bump. Terri did the same when she was pregnant with son Robert, with Steve and a young Bindi kissing her tummy.
"Recreating a very special moment. Third trimester love," Bindi captioned the throwback post.
Australia Zoo commented: "You're going to be the most incredible parents. We love you Baby Wildlife Warrior."
Bindi's baby is due in the next few months, with the 22-year-old sharing ultrasound footage of her bub in November (above), noting: "Our beautiful daughter is the light of our lives. Beyond thankful that she chose us to be her parents. I can't wait for her to be here next year."
"This is so exciting," she said in the video. "Look at our daughter, she's so beautiful."
Chandler added: "Wow, you can see her heartbeat there. Oh my goodness, she is beautiful and very active."
© Prevention Australia
First published:

15 Jan 2021