SERVES 4 | HANDS-ON TIME 30 MINUTES | COOK TIME 1 HOUR
Ingredients
⅓ cup olive oil
½ teaspoon chilli flakes
1 onion, finely chopped
2 garlic cloves, finely chopped
2 carrots, finely chopped
2 celery stalks, finely chopped
1 small rosemary sprig
3 tablespoons white wine (such as chardonnay or sauvignon blanc)
400g can whole peeled tomatoes, juices drained and tomatoes crushed
400g can cannellini beans, drained and rinsed
½ cup frozen baby peas
2 zucchini, diced
4 kale leaves, central stalks removed, leaves chopped
½ sourdough loaf (ideally a few days old), torn into 4 cm chunks 
Finely grated parmesan
Extra-virgin olive oil, to serve
Method
1. Heat 2 tablespoons of olive oil in a large, heavy based saucepan over medium–high heat, add the chilli flakes, onion and garlic and cook for 2–3 minutes to soften. Add the carrot, celery, rosemary and salt and pepper and cook, stirring regularly, for 5 minutes.
2. Add the wine and reduce by one-third before adding the tomatoes, cannellini beans and peas.
3. Add 2 litres of hot water to the pan and bring to the boil. Check the seasoning, then turn the heat down to low, cover with the lid and cook for 30 minutes. Add the zucchini, kale and one-third of the bread and cook for a further 15 minutes, or until the vegetables are tender.
4. While the soup is cooking, preheat the oven to 180°C. Place the remaining bread on a baking tray, drizzle over the remaining olive oil and season with salt. Toast in the oven for 10–15 minutes until crunchy and golden.
5. When you are almost ready to serve, remove the pan from the heat and nestle the crusty bread halfway into the soup. Let the soup stand for 10 minutes, then serve with the parmesan, some more pepper and a splash of extra-virgin olive oil.
Recipe extracted from The Slow Cook by Justine Schofield (Plum, $39.99). Photography by Rob Palmer.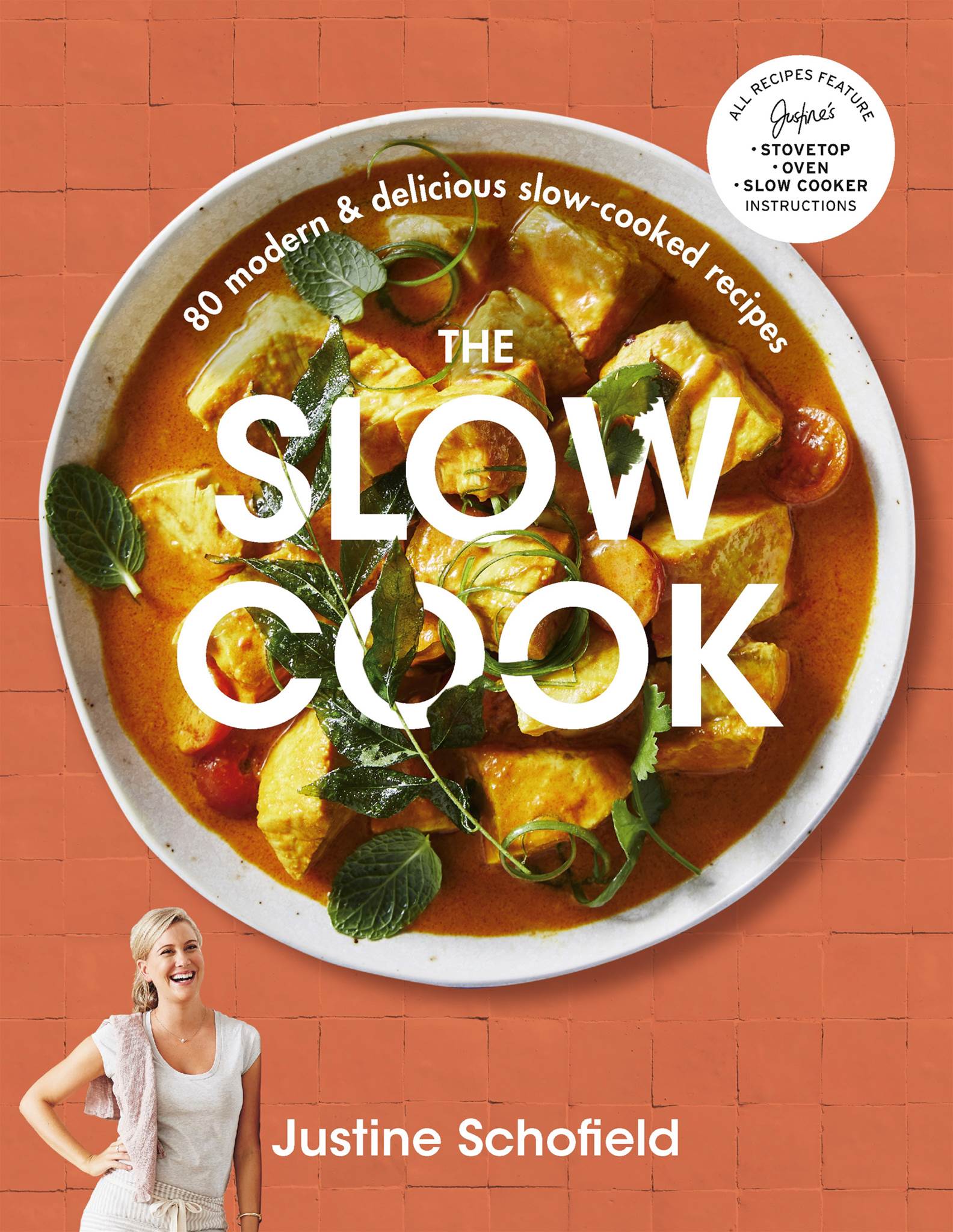 © Prevention Australia
First published:

17 May 2021