With a breast cancer diagnosis, most women will either have a lumpectomy which is the removal of the lump only while others will have a mastectomy which is the removal of the whole breast. 
Studies have found a direct correlation between low self-esteem and mental health of women who had undergone a mastectomy after a breast cancer diagnosis. The study analysed 100 breast cancer patients and the overwhelming results found that the impacts of mastectomy on body esteem, other psychological aspects, and general mental health is undeniable. To combat these feelings of low self-esteem we've put together a few suggestions to help women rediscover their confidence after breast cancer surgery. 
1) Identify your Support Network
Women who have been diagnosed with cancer are encouraged to seek support and connection with others who have had a similar experience.  Leonie Young, breast cancer survivor and Peer Support Coordinator at the Wesley Hospital Choices Support Centre in Brisbane states that "connecting with others who have 'been there" is often the missing piece of the puzzle and when you do, you can almost feel the completeness.". She says your circle of care is complete when you actively seek out support from your clinicians, family, friends, and other women with similar experiences.
"Breast cancer groups are not about sitting around holding hands, they are a place where you can be honest about how you feel without feeling like you need to pretend to be happy all the time," says Leonie. These connections are also helpful in diluting the frustrations you might feel with others who don't understand what you're going through.
Not sure where to start? Look to the support networks provided by your practitioner or hospital or talk to a loved one that you feel can empathise with your thoughts, the good and the bad.
2) Regain your body confidence with a breast form
Following a mastectomy, you may have uneven scarring on your chest wall that can make it difficult to wear certain clothing or feel confident in your body. 
A breast form, also known as a breast prosthesis sits comfortably on the chest to help restore natural shape and balance to the breast area and instill confidence for women who are recovering from breast cancer surgery. 
Our top pick is the award-winning Amoena Adapt Air, which is the first adjustable breast form that fits beautifully to a woman's body. Its patented temperature equalizing technology is inspired by NASA and helps to maintain comfort for the wearer. 
Why do we recommend Amoena?
They have 45 years of expertise in supporting women with a wide variety of breast forms and breast care apparel through all stages of the breast cancer journey.
Their breast forms are lifelike and are made from the highest quality silicone.
You'll get access to certified fitters to ensure that you're getting the perfect shape and size for you.
Breast forms are subsidised by Medicare and private insurers so that all women recovering from a mastectomy can have access to them.  Hooray for that!
3) Focus on intimate relationships
A 2020 study conducted by Ohio state university found that breast cancer survivors in romantic relationships who feel happy and satisfied with their partners may be at lower risk of a host of health problems. While this absolutely does not mean you need to be in a relationship to be happy after cancer, it's certainly encouraging to hear the taking time to focus on your intimate and loving relationships may result in lower psychological stress, which is associated with lower markers for inflammation.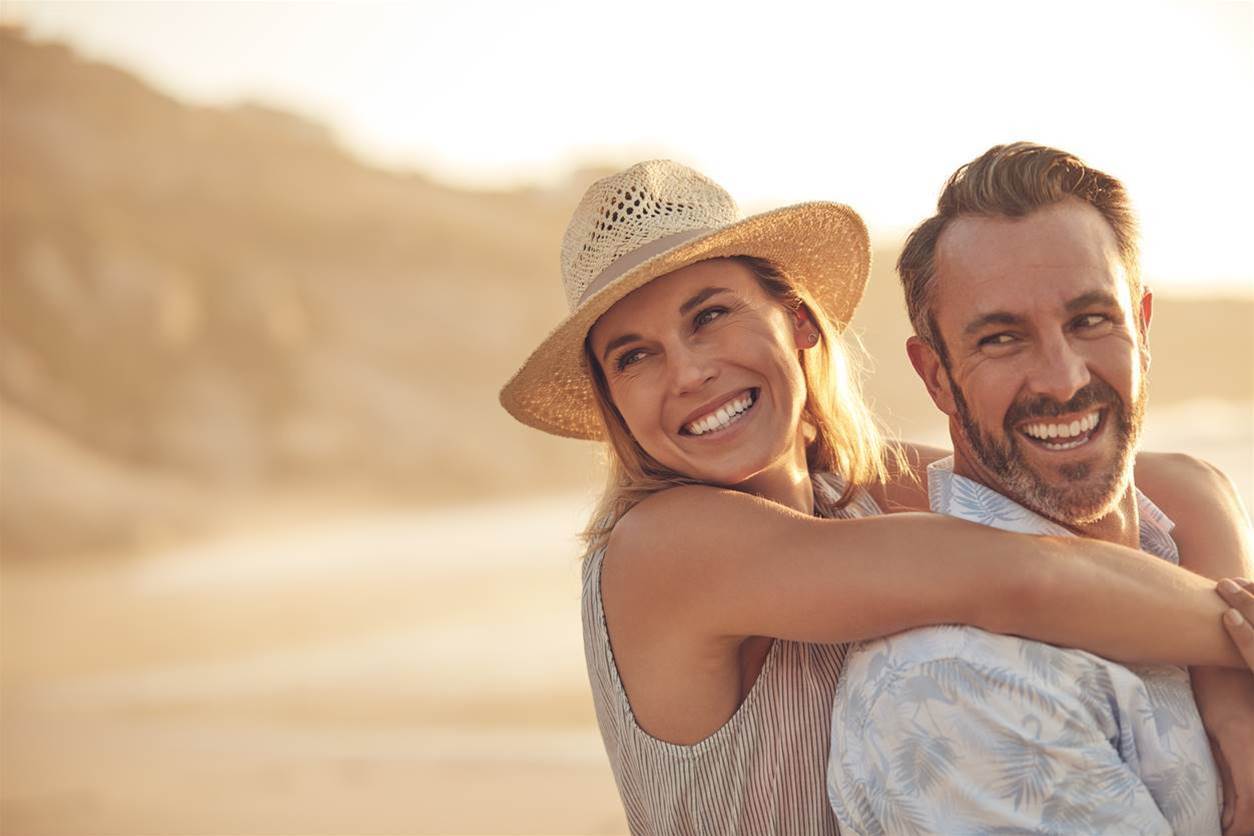 4) Get moving  
Exercise can play a crucial role in breast cancer treatment and recovery, says Leonie Young. Look to movement that makes you feel good and in control of your body. Yoga, Tai Chi and even walking are good examples but you need to be mindful of strenuous exercise immediately after mastectomy and start with gentle movement.
Exercise is also beneficial for weight management, "people don't realise that some cancer treatments can result in unavoidable weight gain, so if women are looking to lose weight implement daily exercise is a good start" says Peer Coordinator, Leonie Young.
If exercise isn't your jam, turn up your favourite good-vibe playlist and dance around. Those feel-good vibes aren't just a happy accident. According to studies, shaking your booty can improve body image and boost your mood! When music and movement combine, they act as a double dose of pleasure to the brain – music activates the brain's reward center, the orbitofrontal cortex, located directly behind the eyes, while dance stimulates the cerebellum at the base of the brain, which is involved in coordination and movement.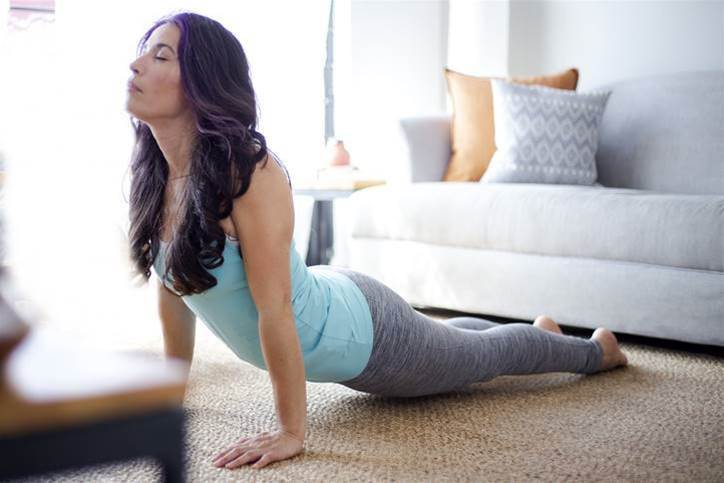 5) Have a good belly laugh         
Easier said than done, right? But laughter really is the best medicine. The science says so. A study analysing the impact of Laughter Therapy found it to be effective in reducing anxiety, depression, and stress in breast cancer patients, after only one session. While scheduling in 10 minutes of Laughter Therapy a day might feel like a stretch, seek out those friends and loves that never fail to leave you in stitches and tell them you just want to have some fun.       
6) Practice gratitude 
Before you roll your eyes at this suggestion, keep in mind that when experts talk about gratitude, they mean more than just saying "thank you". Peer Support Coordinator, Leonie Young states, "it's ok to feel angry and acknowledge that you're having a down day, you don't need to pretend to be positive, but finding little moments to be grateful in the midst of that can help when you're feeling upset".
So what does the science say? Psychologist Dr. Robert Emmons has been studying the practice of gratitude for over 15 years. In one early study, he asked a group of volunteers to write down five things they were grateful for once a week for 10 weeks. Sample entries included: "The sun on my skin"; "Becoming a great-grandparent." Other groups recorded either small hassles or neutral daily events. At the end of the study, the blessing-counters reported feeling 25 percent happier, but the rest of the findings were far more tangible: The people who practiced gratitude spent 30 percent more time exercising and had fewer health complaints.
Amazingly, people who are very sick can benefit from feeling grateful: In one study, older adults who had early-stage heart failure had more consistent heart rates as well as lower levels of disease-causing inflammation when they regularly kept gratitude journals.
7) Eat a colourful nutrient-dense diet
Taking care of your physical health will help support both your mental and emotional health as you recover from breast cancer. In fact, a 2017 trial conducted by epidemiologist Felice Jacka of Deakin University in Australia, set out to measure the therapeutic impact of a healthy diet versus emotional support. Her results found that after 12 weeks, people who changed their diet felt significantly happier than those who received emotional support only. 
8) Have boundaries
Talking about your feelings and expressing your emotions is important. However, it's just as important to maintain boundaries and open lines of communications when you would rather not talk about breast cancer. Of course, share as much as you are comfortable with but also feel free to steer the conversation to a different topic if you're not happy to share your experiences.       
9) Embrace nature
A series of studies published in the Journal of Environmental Psychology revealed that people who were exposed to nature for as little as 20 minutes a day experienced elevated energy levels and a better overall mood than those who were not. Studies have also found that living in an area with more green spaces (like gardens or parks) is associated with greater life satisfaction and less mental distress.             
10) Take time for you and try something you've always wanted to do
Breast cancer treatment is draining and tiring and often feels like you're jumping from appointment to appointment. You might find that when this all stops you feel a delayed onset of grief or exhaustion. Leonie Young says "don't feel bad about feeling different, or like life has changed… it has". She encourages women to gently and gradually take time out;  to reflect but not dwell for too long; perhaps go on a holiday and do things that bring them daily joy.
You might like to lie by the pool or try something creative, like a ceramics class, or perhaps book in for a trek. Whatever it is that excites you and reinvigorates you, aim to get those feel-good hormones pumping and find joy in the simple pleasures of pushing your personal boundaries or learning a new skill. Breast cancer diagnosis is a huge life-changing event. Remember at the end of all of it, to give yourself a break and allow yourself time to heal physically and emotionally.
© Prevention Australia
First published:

30 Sep 2020