Prince Harry and Meghan Markle are on a royal tour of Australia.
In Dubbo, Prince Harry gave a speech about mental health.
The Duke of Sussex admitted to struggling in the past and seeking help.
---
On Day 2 of Prince Harry and Meghan Markle's royal tour of Australia, the Duke of Sussex delivered an emotional speech in which he opened up about his personal struggles with mental health.
"You need to know a part of being strong and tough is having the courage to ask for help when you need it," Harry told a group of farmers in Dubbo, Australia.
Standing beside his pregnant wife in the pouring rain, Harry pointed out how suicide rates in rural and remote areas are greater than in urban populations. According to News.com.au, suicide is the leading cause of death in Australian men ages 15 to 44.
\"Asking for help was one of the best decisions that I ever made.\"
"You must not silently suffer," he added. "You are all in this together, and if I may speak personally, we are all in this together, because asking for help was one of the best decisions that I ever made. You will be continually amazed how life changes for the better."
The crowd immediately erupted into cheers after hearing Harry's admission, and Meghan smiled in support of her husband.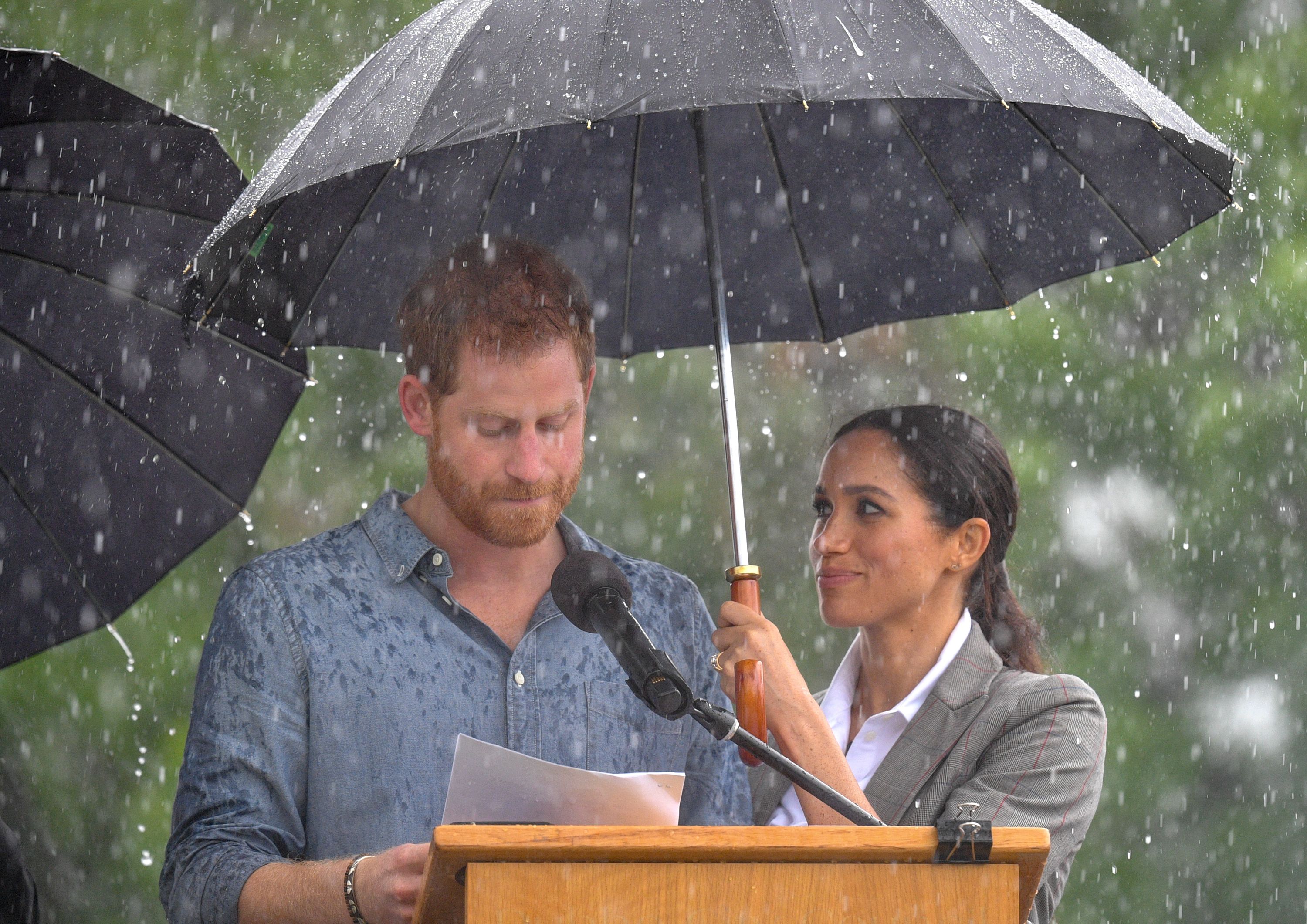 Prince Harry has been an advocate for mental health awareness since he and his brother, Prince William, started the Heads Together initiative in 2016. He and Meghan supported the organisation in September at the 100 Days to Peace Gala in London.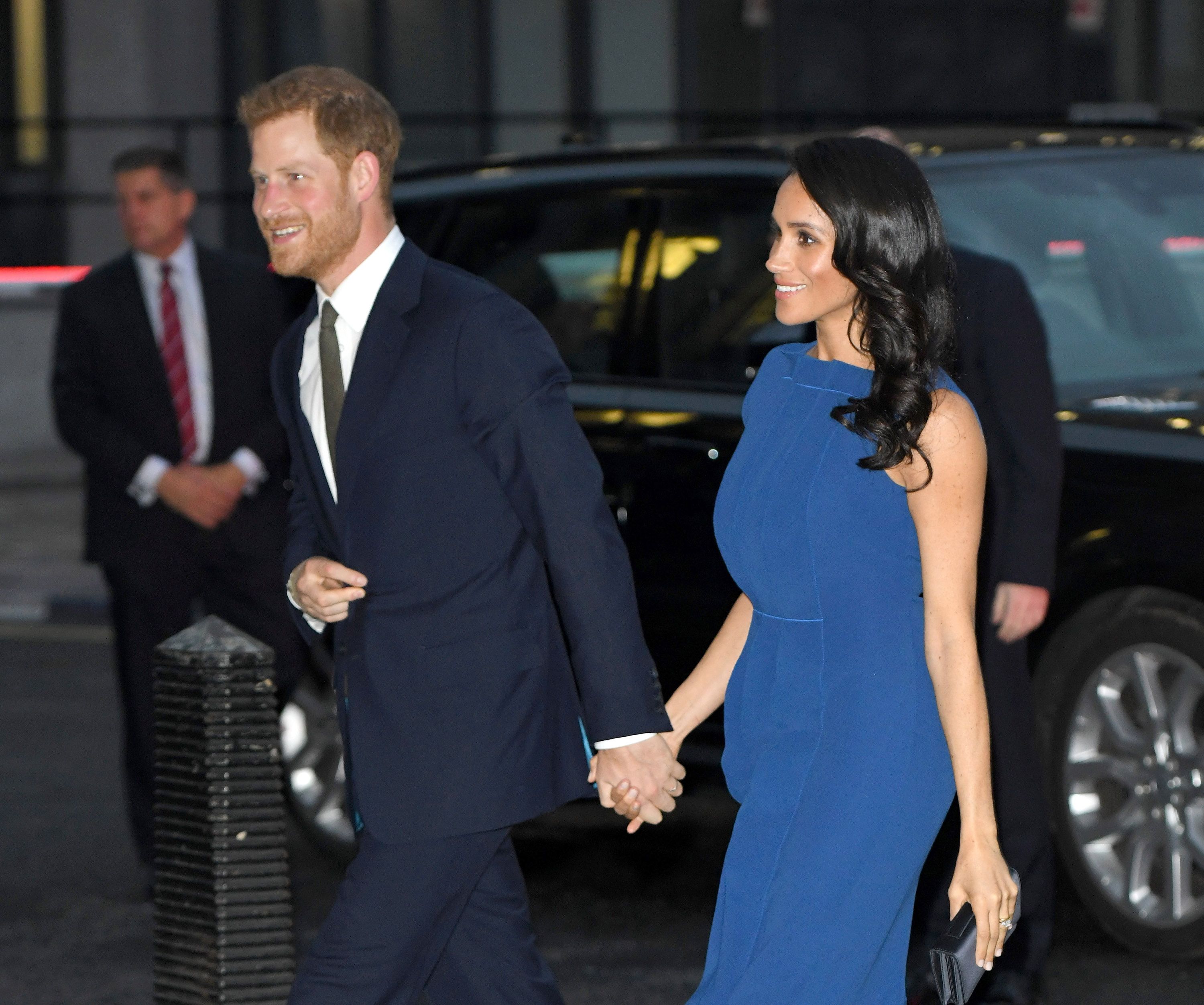 The Duke of Sussex first opened up about his struggles in a revealing interview with The Daily Telegraph in 2017. In the article, Harry said at age 28 he felt "on the verge of punching someone" and had immense anxiety at royal engagements. He later discovered the emotions a result of the grief he felt after Princess Diana's death.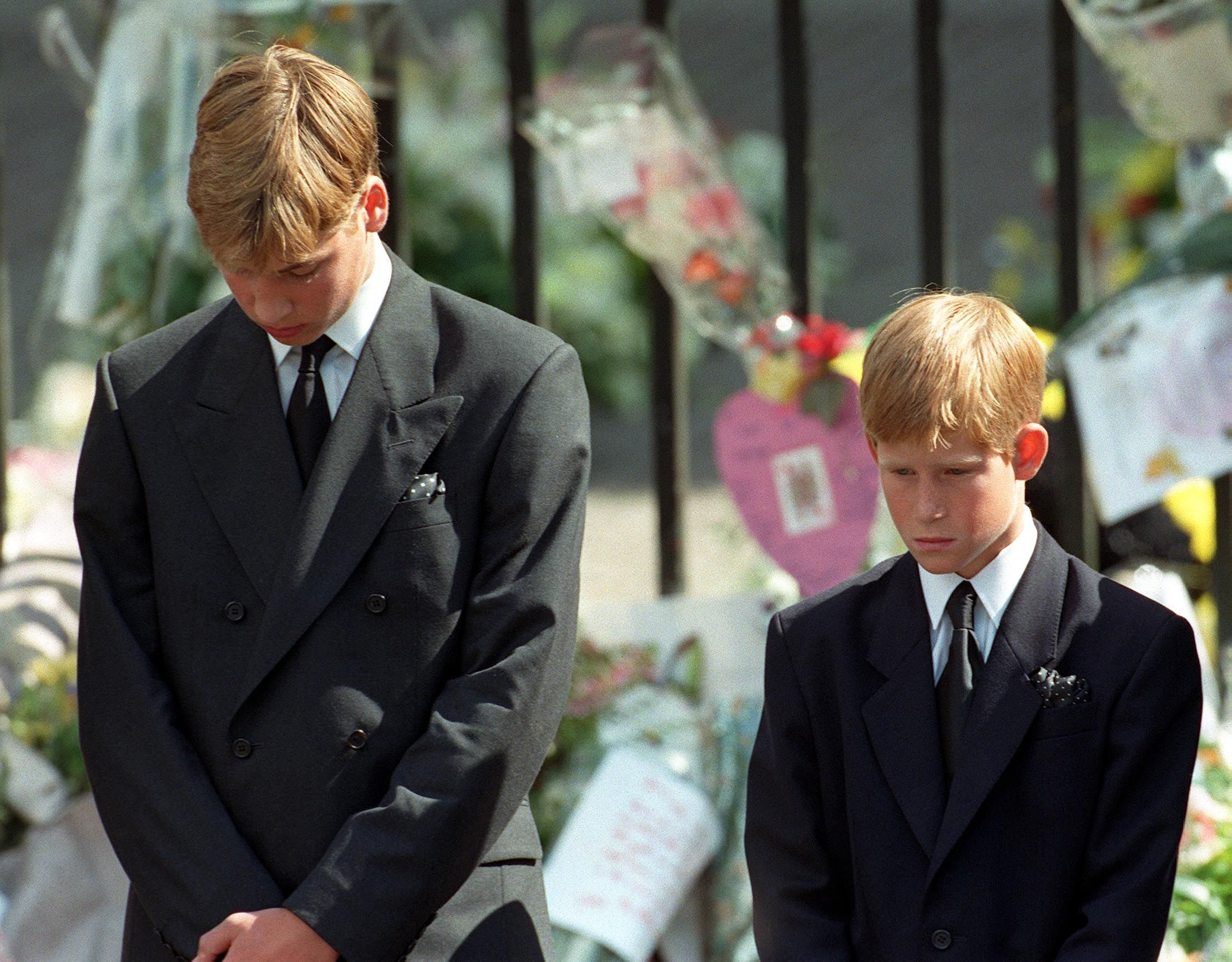 "I can safely say that losing my mum at the age of 12, and therefore shutting down all of my emotions for the last 20 years, has had a quite serious effect on not only my personal life but my work as well," Harry said. "I have probably been very close to a complete breakdown on numerous occasions when all sorts of grief and sort of lies and misconceptions and everything are coming to you from every angle."
Prince Harry told the publication that he took up boxing to help let out his frustrations and aggression, and learned to talk honestly about his feelings.
Prince William has also been candid about his struggles with mental health. In September, he spoke about how his time in the Royal Air Force affected his mental state.
Prince William says he was "stunned" @heads_together research showed that just 2% of people feel comfortable talking to workplace HR about mental health @MindCharity @people pic.twitter.com/Ha9xVj1bC3

— Simon Perry (@SPerryPeoplemag) September 11, 2018
"I took a lot home without realising it," he said. "You see [so] many sad things every day that you think life is like that. You're always dealing with despair and sadness and injury. The attrition builds up and you never really have the opportunity to offload anything if you're not careful."
© prevention.com
First published:

19 Oct 2018